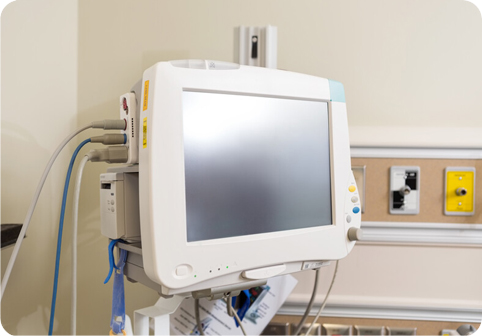 Lab & Hospital Equipment Rental
Our clients appreciate that they can rent a wide variety of biomedical equipment from us. The scenarios are many, but here are a few reasons why they rent from us:
While we're repairing a piece of their important equipment, we rent them a replacement.
When they are not quite sure if they want to expand into a certain area, our rental fees are much kinder than a purchase fee.
When they want to temporarily expand their service capacity, we rent them the equipment to do it.
Rent or Buy
Whatever your circumstances, we can help them go as smoothly as possible with our Rent or Buy options:
Rent
Buy new with or without capital leasing
Buy a piece of rental equipment that we are now selling
Below is list of our rental equipment. If you have any questions, please call us at 800-871-2547.
Rental Equipment List
We offer the following equipment for rent based on availability:
AEDs
EKGs
Audiometers
Autoclaves
Centrifuges (Blood, Urine, & Hematocrit)
Combo Ultrasound/Stimulator Units
Infusion Pumps
Microscopes
Oxygen Concentrators
Veterinary Anesthesia Vaporizers
Vital Sign Monitors